Anjuta Schneider
Studium der Philosophie in Frankfurt/Main
Künstlerische Ausbildung u.a. bei Volker Altrichter, Bonn/Stephan Geisler, Bochum
Preisträgerin des IbizArtGuide-Award 2018
Lebt und arbeitet in Gelnhausen
After studying philosophy in Frankfurt/Main,
I completed my artistic training with Volker Altrichter in Bonn and Stephan Geisler in Bochum.
I`m the winner of the IbizArtGuide Award 2018 – a premium award among Ibiza's artist.
Living and working in Gelnhausen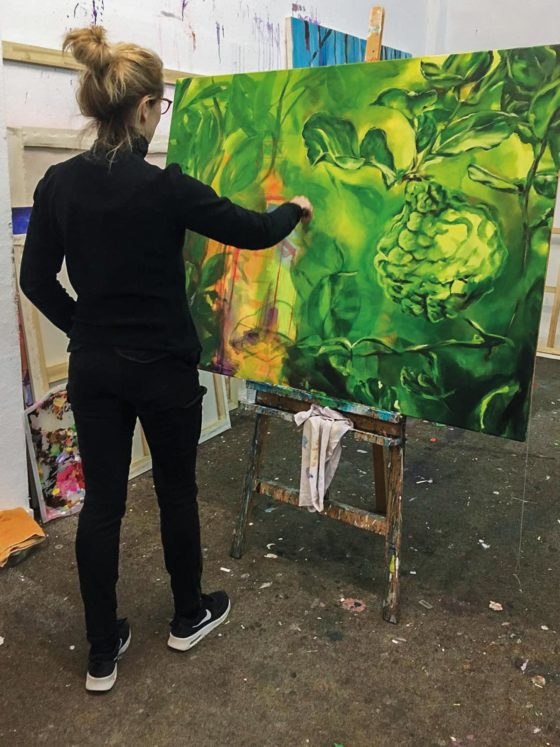 Kunst bricht auf, verändert und belebt!
Wenn ich den Betrachter anhalten, ihn zum Nachdenken, Hinterfragen oder einfach nur zum Lächeln bringen und bereichernde Momente schenken kann, dann bin ich dankbar.
Art breaks open, changes and enlivens!
"If I can stop the viewer, make him think, question or simply smile and give him enriching moments, then I am greatful!"
Meine Bilder sind (falls nicht anders angegeben) mit Acryl auf Leinwand gemalt
(Größenangabe: Höhe x Breite)
Preise auf Anfrage
Bilder können zur Ansicht und/oder probeweisen Hängung geliefert werden.
IbizArtGuide-Award 2018
Ausgezeichnete Insel-Künstler

Zum ersten Mal wurde 2018 der IbizArtGuide-Award verliehen – eine Premium-Auszeichnung unter den Künstlern Ibizas! Der erste Preis ging an Anjuta Schneider, die mit Ihrer abstrakten Malerei die 10köpfige Jury überzeugen konnte.